A company is a legal entity with an existence that is separate from that of its shareholders or founder. When you're considering starting a company, registration is essential. There are many other necessary decisions you have to make.
Most companies are registered as a proprietary company, and for such companies, you have to determine whether your company is limited or unlimited. These terms refer to the shares of the company. For a limited company, the personal liability of each shareholder in the company is limited to the value of the shares they have in the company. For an unlimited company, there is no limit to the personal liability of the shareholders. In a situation where the company runs into debt or bankrupt, the shareholders may still have to pay even after they have paid the value of their shares. Most proprietary companies use limited by shares for apparent reasons.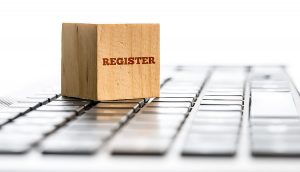 Each company also has rules that will guide its operations. The Corporation Act of 2001 provides rules governing the internal management of companies. These rules are regarded as replaceable rules. Although you can decide to guide your company affairs based on these rules, most companies decide on using the constitution. Some companies are obligated to have a constitution. Superannuation companies are an example of this.
It is also necessary to have a company name. Usually, the company would have registered for the Australian Company Number (ACN), which is similar to the ABN. Picking a company name is guided by certain rules. Any name selected must be easily identified as public or proprietary a well as whether it is a limited or unlimited liability company. Therefore, a proprietary limited company must have proprietary and limited shortened at the back of the company name. For an unlimited proprietary company, It only needs to have proprietary at the back.
You will also need to decide the state or territory where you will file the application. Although the company would be registered nationwide, you would be required to have a registered office address and business address. Both addresses must be actual locations and be within Australia. Where another company holds most of your company shares, there may be a need to have a holding company as well.
As part of the registration process, there is also a need to choose directors and other officeholders such as company secretary. While a secretary is not compulsory, a proprietary company must have one director at least. You must also decide on a share structure of the company. These cover the number of shares, the share class, the amount of paid, unpaid shares, and choosing the shareholders.
The company registration itself is done through the Business Registration Service online or through private service providers. There is certain company registration that can't be registered online. They include:
Companies with unlimited liability
Public companies using the constitution and with ACN for the company name
Companies with individual shares that is in value of more than four decimal places. Etc.