Registering Business Name
Your business name is the title or name that you conduct your business under. A business name is very important. It is the brand itself, and all the image you create will revolve around it. Before many people get to experience your products and services, they would have first seen your business name. Given how important this name is, you have to put all your creative and innovative ability into creating a name of that represents your idea and vision.
Once you have a business name, the next step is to register. But before you register, you ought to consider certain things as well. The most important is the Australian Business Number. You have to ensure that you have the ABN or you have applied for the ABN with the Australian Business Register.
You also need to determine if the business name you want to use is available. To find out, you can use the ASIC "Check business name availability" option to search. You may get three results. Green which means available, Red which means unavailable, and Amber, which means the name would be assessed after your application. If you get Red, you will have to find ways to tweak the name so it can be unique. The business name is usually unavailable for three reasons: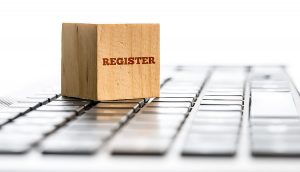 It is identical to an existing name,
It is undesirable, or
It has restricted expressions or words.
An undesirable name is a name that is offensive or suggests affiliations to certain bodies or people such as the governments or government bodies, charitable organisations, Royalty, United Nations, etc. For an undesirable name, it can't be registered except there is written consent by the Minister or delegate of the Minister. Restricted expressions and words are those that can only be used with authorisation from the relevant public authority—words such as Bank, Charity, University, etc.
When registering a business name, ensure that it does not infringe on third-party trademarks because registration will not protect you from any legal claims that come from such infringement.
Once you have an available business name, you can use the Business Registration Service which allows you to do business and tax registrations all in one place. The application can be easily made online.
There are other means of registering your business name. One of the ways is by using ASIC Connect. ASIC Connects lets you register your business name if you already have an ABN. It is a simple process that allows you to register the business name for one or three years after which you have to renew the name.
Another option is to use a private service provider. These are professionals such as solicitors, accountants, or any other business entity that offers registration, renewal, and other related services with ASIC. These service providers usually charge a higher fee than ASIC would collect for providing the same service.
The Business Names Registration Act 2011 provides full details on registration of business name and all the guidelines on it.